The City of York is by far my most favourite here in the UK (though I have not yet discovered them all). Every time I visit it just makes me so happy to be there and as a teen I often dreamed of living there too. I find great joy in strolling along the wall, the small cobbled streets and standing in the majesty of the minster. I love to soak up the history and appreciate all that has happened there, see the little shops and tea rooms and sit in the little parks. Being in York, especially as a family just feels lovely to me and therefore seemed the perfect place for this years family date for valentines.
For the last couple of years we have worked on our new tradition of making valentines a family thing. To me it is a great opportunity to teach our children about loving others and saying it to them. An opportunity to teach them about dates and how fun they are, and to take the focus off them feeling a need to have "A Valentine" and just making it fun. Loving people solves so many problems in life and helps us be forgiving, and I feel that by showing my kids ways to show love for others in and out of our family will be a valuable gift.
The exchanging of cards and little inexpensive gifts goes on in the background for us as a couple and then a little date when they're in bed of food and a cheesy Rom com. But ultimately valentines is focused on the growing love in our family and "dating" the kids. We hold hands more with them, check our phones less and talk about one another. It's really lovely and we all look forward to it.
This year's date saw us not just in the beautiful city of York, but at "York's Chocolate Story", which was quite possibly the perfect date destination.
York's Chocolate Story – The perfect date destination
York's Chocolate story is an entertaining and informative guided tour through the history of York's most famous chocolate-making families and their finest creations. It is a fab morning or afternoon out with the family, but even better than that I would go so far as to say it would easily be the prefect place to take a date, go on a date together, or like us – something special and different for a family date. And here's why:
1. It lets you walk and talk at the same time, and provides ample things to talk about
Being a museum it is rich in interesting facts and things to discover, things we found ourselves "ooooing" and "ahhhing" over as they were delivered to us. There were a lot of smiling and eyebrow raising going on in the group as it was just so fascinating to us all. I have been to chocolate museums before, but as this one is unique to the history of York, I learnt tonnes of interesting things about a city I thought I knew!
You move between rooms so every few minutes there are chances to chat to each other briefly about what you have both seen and heard, and again as you walk down to the chocolate making rooms and the cafe at the end of the tour.
The kids loved it all and gained a lot from it, some of which was the focus of conversation through the rest of our day.
2. There is an element of humour so you can laugh together
The perfect date of course must provide opportunities to laugh together, and there are many of these at York's chocolate story. The staff are fabulous at what they do and remember, and the delivery of information is brilliant. We found ourselves laughing from the start and with surprises round every corner, accompanied with stories of the past, you and your date(s) won't be short of a chuckle or 2!
3. It is interactive and fun
With out giving too much away there are parts that are very cleverly created to give the history in a captivating and fun way for kids and adults alike. Of course the sampling that is intertwined with these makes the whole thing come to life even more, and then towards the end you have an opportunity to make your own chocolate creation to take away. Each of these stations, especially the "make it yourself" exhibition, made it hands on and entertaining. Ethan and Megan had sprinkles flying everywhere, and it created an activity that was both different and very enjoyable.
4. It is tasty
Possibly the most obvious one here, but whats a good date without something tasty? Not only is there a gorgeous cafe and tasty shop at the end of the tour, but the whole activity throughout of "Chocolate tasting" is something that is a little bit different. It has an element of romance there and is just plain joyful!
There are opportunities throughout the tour to not only hear how chocolate was invented and created over the years, but also to sample it in its various forms (Our favourite being at the end with the confectioners). We learnt how to see if it is a well made chocolate and how to really get the most from the flavours when trying it (as oppose to just scoffing it down). The kids found this obviously to be one of the better parts, but because they new there were several promises of chocolate tasting it really kept their attention in the more educational points.
5. It is an experience that will be memorable
Each one of us thoroughly enjoyed our visit. The combination of cleverly created displays, along with interesting facts, fun activities and tasty samples is something we will remember together for a long time as a special date.
I love York and always have done, and now its plain to see why. The Tuke, Rowntree, Terry and Craven families made the city of York world-famous for its chocolate and sweets and their legacy runs through it. My favourite city, whether I realised it or not, is built on chocolate – no wonder its the best!

I would most definitely recommend you book on a tour next time you are heading to York, whoever you go with you will be sure to have a tasty time! For more details on prices and booking information click here.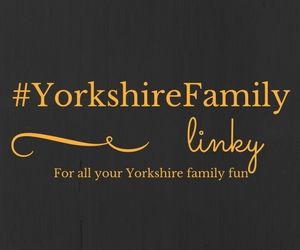 *Thank you to York's Chocolate Story for inviting us for a complimentary visit. All thoughts and pictures our own.